BodyLab offers a Bike-Fit for Injury Prevention service to help the high proportion of cyclists (85 percent) who can report on a history of some type of common cycling overuse injury eg. knee, neck shoulder, lower back, hamstring, hip flexor.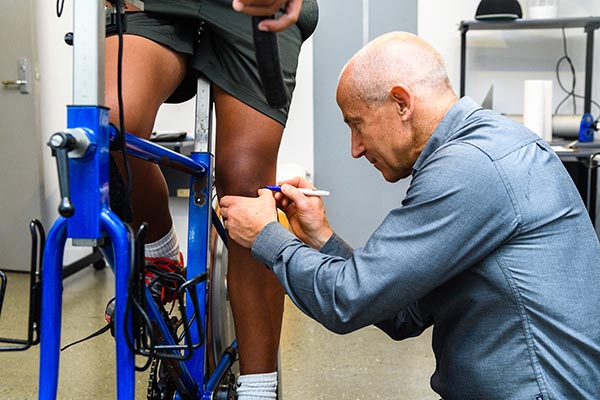 The largest forces in cycling act on the knees. So it is not surprising that up to 65 percent of reported cycling injuries are knee injuries.
We focus on placing your body on your bike in a position that will minimise the risk of injury but maximise your power potential. The joint angles we use can be supported with evidence based research.
Our process involves marking bony points, video clips and the use of our biomechanical software. We also check your skeletal symmetry before we put you on your bike.
The process usually takes 1-2 hours.
---
Cost $268.00 (incl GST)