Our complete Executive Health Check is designed to pick up health problems before they present themselves as conditions such as heart disease, cancer, stroke or diabetes.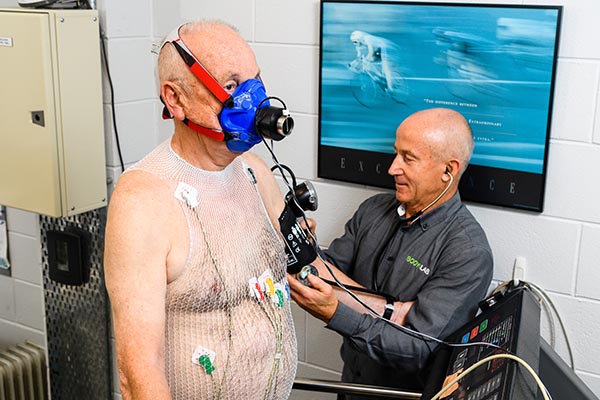 Ischaemic heart disease is still the leading cause of death in New Zealand (Ministry of Health) for Maori and non-Maori. Other top five causes include cancer (lung, colon, breast), diabetes, chronic obstructive pulmonary disease and cerebrovascular disease (ie. disease of the blood vessels supplying the brain with hypertension being the most important cause). These diseases can go undetected for years with no signs or symptoms until it is too late. Our Executive Health Check can pick up early signs of the disease process so that appropriate action can be taken to prevent the disease process from progressing. The Check can also give you peace of mind that there is no disease process going on and your health and fitness is in good order.
Our process has three parts:
Full Medical (do this 2nd)
Warrant of Fitness Assessment (do this first)
Comprehensive Report
MEDICAL
Our Full Medical is a comprehensive assessment by a qualified specialist doctor. It includes:
Detailed medical history (personal, family, lifestyle, stress symptom profile, plus nutritional profile)
Medical examination of cardiovascular, respiratory, abdominal, ear/nose/throat, neurological and musculoskeletal systems, skin check, and vision testing
Blood tests (cholesterol, blood sugar – HbA1c, uric acid – gout, liver and kidney function including urinalysis, full blood count)
Referrals arranged to appropriate specialists if required (eg. molemap, chest X ray, mammography) – these consultations are not included in the fee.
(NB. complete the medical after you have completed the Warrant of Fitness Assessment and it doesn't have to be on the same day)
---
Location for the medical:
To be announced soon
To make an appointment:
Ask for the Executive Health Check Medical
WARRANT OF FITNESS
This is the second part of our process.
Measurements are taken by our master's qualified Exercise Physiologist with 35 years experience. These include:
Height and Weight
Body composition using ISAK standards (includes 8 skinfolds, 5 circumference measurements, 2 bone breaths, all measurements taken twice and a third is completed if outside a small margin of error)
Lung Function (Spirometry) using ATS international standards (includes up to 8 trials, and manual interpretation). We assess expiration, lung volume and inspiration.
Resting ECG
Exercise 12 Lead ECG Test with Blood Pressure Monitoring, Gas Analysis Monitoring to determine accurate Cardiovascular Fitness or VO2max (results have a minimal 3% margin of error with gas analysis)
Cardiologist report on ECG results
Cardiac risk assessment
---
Location:
BodyLab
Level 1, 43 Hania St, Mt Victoria, Wellington
To book an appointment:
Ask for the Executive Health Check Warrant of Fitness Assessment.
Available for appointments 7am – 7pm Mon – Fri